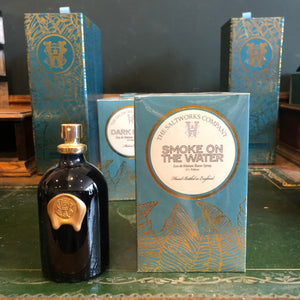 Burning wood, Malmaison, Washed woods, Thyme.
Our memory of beach-side fires at night. Smoke drifting out on glassy water and moonlight. Watery top notes lead to smokey florals and a washed driftwood base note. Rustic and evocative.

15% Pure Perfume 
The Saltworks Company is niche perfumerie company based in Kent that creates fragrances. They design the fragrances and then have all their perfume essences manufactured in Grasse, France (the world centre of perfume manufacturing).
The raw fragrance is then made into our products by hand, in small batches, in Kent.