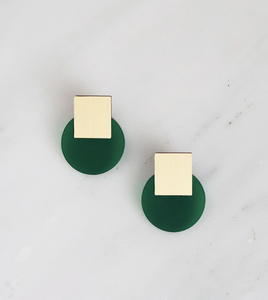 Minimalist studs made with wood and brushed brass, with an acrylic disc.
Designed for the modern woman, it is playful and bold with eye-catching statement pieces and elevated essentials. 
Made from wood and brass with sterling silver earring posts.
Disc is dark green acrylic.
Each stud is 2.7cm x 2.2cm.